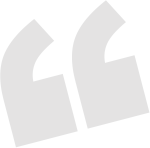 First thing I have to do before I start my review, is give context. I'm Colombian and my country is well known as a place where Americans go to have their teeth fixed. That is due to many different reasons that I will not include here. That being said, I want to talk about Sky Dental Chicago.
Unlike many people, I like going to the dentist. I love to have my teeth clean, fixed, and everything working well with them. What I don't like about the dentist is that they always try to talk you into doing more things in your mouth than you really need. That was my surprise when I met and spoke to Dr. Ali. He was so friendly, so clear and so passionate about his job, that I felt so amazingly sure that he knew what he was doing, and that he wasn't there just for the money. On that first appointment, he talks to you, gets to know you, then he examines your mouth. The scans are thorough, and with state of the art technology. He shows you everything, and he explains all things inside your mouth and he makes sure you understand what's happening. At all times, he makes sure that whatever your mouth needs is going to be your decision. He tells you what the problem is now, what it can be in the future and how long you can wait to fix it. Having this information and options was great, because I got to control my process, and not the other way around as it happens in most cases.
Speaking about technology, this place is like a step into the future, or into the way the present should always feel and look like. From the elevator to the chair in which you sit to wait for the doctor to start performing his magic, everything is as clean as it can be. All instruments used by the doctor are clean, new, reliable, and are the latest technology. Take the DentalVibe for example. This is a device that creates a vibration that makes the pain you get from injections inside your mouth disappear.
Both Dr. Ali's staff is the best! Sometimes you find the three of them in the front desk, and any of them can help you. They are punctual, responsible and clear. If you arrive early to your appointment, that's kind of like the best thing that can happen to you during your visit, because you get to talk to these amazing women about your life, your weekend, your culture, and they are not just asking, you can feel how they really want to know you and about you.
This review is based on four visits to Dr. Ali, including one for surgery. I wanted to wait this long to write a review because sometimes people are just nice or professional the first couple of days so you write good reviews, not with this team. I guess if I had to choose four words to describe Dr. Ali's work and staff, they would be Responsible, Caring, Reliable, and Professional.
This is by far the best dentist experience I've had in my life.
Jeison D González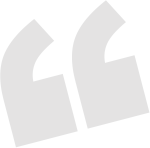 Can a dentist be pain-free and gentle, yet effective? Dr. Ali is the dentist that can be described like that! From the warm welcome in the office and incredible service in the chair, this is one top-notch office. A very modern office and awesome staff can ease anyone's fear of going to the dentist. This is the best experience I have had and it's a pleasure to get dental work! Great job guys!
Rayme Gorniak