Fast and Effective Wisdom Teeth Extractions in Lakeview Chicago, IL
---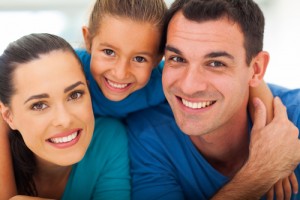 As wisdom teeth start to grow in, it can be very uncomfortable for many people, especially if their mouth isn't big enough to accommodate the large teeth. Wisdom teeth can be intrusive and cause pressure and pain in the back part of your mouth. In many cases, dentists suggest wisdom teeth extractions to prevent bigger problems in the future.
Why are Wisdom Teeth Extractions Needed?
There are a number of reasons why you might benefit from wisdom teeth extractions, and you should talk with your dentist to determine if you need to schedule time for this procedure. Tooth extractions are typically designed to save you from problems that can develop if the back teeth grow in.
These are a few problems that can be avoided if you have your wisdom teeth removed:
Dental crowding
Ruining previous dental cosmetic work
Pain
Pressure
Tooth decay
Nerve and jaw damage
Untreated wisdom teeth can often lead to many dental problems in the future, which is why it is usually suggested to have the wisdom teeth removed before they grow in.
Modern Tooth Extractions to Ensure Your Comfort
At Sky Dental, we use a number of modern medical treatments and tools to make the tooth extractions as comfortable as possible. If you want to prevent cosmetic and health complications, then we invite you to contact us right away to schedule a consultation with an experienced dentist.
Our office offers affordable tooth extraction because we understand that wisdom tooth removal is a necessity for many people, not a dental luxury. We want to make this procedure available to everyone who needs it, and you will see that our rates are quite affordable compared to other dentists in the area.
When you visit our office, you will receive the undivided attention that you deserve. Your satisfaction and comfort are our top priority, and we will work hard to make sure that you are happy and comfortable throughout the appointment. You will have plenty of time to talk with our experienced staff about the procedure, so that you have the opportunity to ask any questions that might be lurking in the back of your mind.
Our goal is to complete the tooth extraction with as little stress as possible, and we have provided this treatment to many happy patients who have visited our office. We invite you to contact us today to schedule a consultation with Sky Dental so that you can learn more about wisdom teeth extractions.