Affordable Cosmetic Dentistry in Lakeview Chicago, IL
---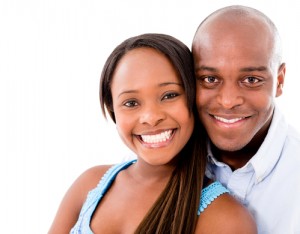 Cosmetic dentistry is the perfect solution that you need if you are feeling uncomfortable about your smile. Do you worry about people seeing your teeth when you are talking or laughing? Are you finding it hard to eat or talk because your teeth are failing? There is no reason for you to be dealing with these uncomfortable situations because a cosmetic dentist can help!
A cosmetic dentist is more than just a basic dentist helping with the general care of your teeth. When you seek out cosmetic services, you will have the peace of mind to know that you are working with an expert who medically understands the best practices to restore or improve your smile. These cosmetic treatments can be simple, subtle changes. Or they can be major treatments depending on your individual needs. Sometimes the dental treatments are strictly for cosmetic reasons, while other times these treatments are necessary to overcome oral problems.
What Types of Cosmetic Dentistry Services are Available?
There are many cosmetic dentistry services for you to choose from, which is why it is a good idea to talk with your cosmetic dentist to learn more about the services that are available. Some patients are looking for something simple and fast, such as high quality teeth whitening or a way to straighten their smile.
Other cosmetic treatments are a little more time-intensive, and may require several visits, but the results are well worth the effort! Cosmetic dentists can help with various types of tooth replacement, helping you to recover a beautiful smile if you have any missing teeth.
Here are a few of the cosmetic services that are available in our office:
We can use one or more cosmetic dental treatments to help you create the smile that you have always wanted!
Cosmetic Dental Services for Missing Teeth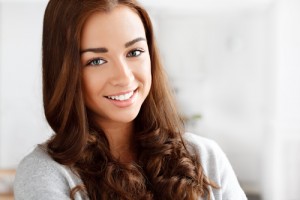 If you are missing one or more teeth you should consult with a cosmetic dentist to discuss potential treatments to restore your smile. Some of the treatments are much more affordable than you might expect, allowing you to improve your smile and regain your confidence at the same time. There is no reason for you to feel self-conscious about a problem with your smile. Most issues can be corrected by working with a good cosmetic dentist.
At Sky Dental, our goal is to help you create the most attractive smile possible. We will work with you to understand your dental needs and make suggestions that fit within your budget. If you have dental insurance, we can assist with the insurance billing to cover various aspects of your cosmetic dentistry treatments. Contact us any time and we will gladly schedule a consultation so that you can talk with our expert staff to determine the best treatment to improve your smile.